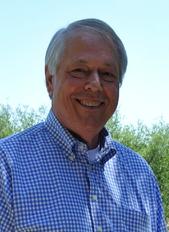 Truth - With a reverse mortgage loan, you, your family and/or your estate continue to retain ownership of your home. The lender does not take control of the title. The lender's interest is limited to the outstanding loan balance as a lien on title.

Ronald R. Haven
Main # (916) 534-7306
Phone (916) 537-7306
Fax (888) 818-3125
Ron@TheMaloneGroupInc.com

CA DRE Lic# 01814931
NMLS Lic# 299494

Fact #6: Reverse mortgage lenders does not want to sell your house.

Truth - There are no monthly payments required to your lender, however, the borrower is responsible for payment of all property taxes, insurance, and general upkeep of the home.

A Reverse Mortgage Loan allows you to maintain the ownership of your home while accessing your equity, without requiring any monthly mortgage payment, Yes it's true! You will never be required to make a monthly mortgage payment as long as you occupy the home as your primary residence and remain current on property taxes and homeowner's insurance.

Reverse Mortgage Loans allow borrowers to pay off current liens on their property, pay property tax and insurance expenses, access cash for paying bills, provide a monthly cash flow and/or replenish cash reserves. These are just a few options. You can even purchase a new home with a Reverse Mortgage Loan!

Living independently and financial certainty are two important considerations for most seniors. Using a Reverse Mortgage Loan to help achieve these goals simply makes good sense. Contact us now to learn more about a Reverse Mortgage Loan and how it can benefit you and your future. We are happy to speak with you on the phone or at the office or we can meet with you at your home if you wish.

Fact #5: To qualify, my home doesn't need to be debt free and paid off "Free & Clear".

Truth - The money from a reverse mortgage is considered borrowed money and thus is not taxable income by the IRS. Consult with your tax advisor for your specific situation.

10 FACTS About Reverse Mortgages

Fact #4: You don't need a certain level of income, credit, or health to qualify.

Fact #10: My Social Security, Medicare and /or Medicaid benefits will not be affected

Truth -If you decide to sell your home, the reverse mortgage is like any other loan that must be paid off at closing. There are no prepayment penalties for paying off or selling.


Truth - The reverse mortgage is a non-recourse loan. This means that the lender can only derive repayment of the loan from the proceeds of the sale of the property. Even if the value of the home is reduced due to economic, market or property perils, you or your estate can never own more than the value of the home. Although your heirs will not be responsible for repayment, they are able to work with the loan servicer to repay the loan and as an option buy the home for themselves.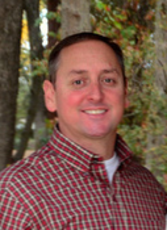 Fact #8: If I get a reverse mortgage, I can sell my home.


Truth- You may have mortgage or other debt liens on your home. The mortgage or debt liens however, must be paid off with the proceeds of the reverse mortgage or prior to closing with an acceptable source of funds. In fact, many borrowers obtain a reverse mortgage for this reason... to be mortgage payment free!

Truth -"Retained Equity" is a very important concept to grasp. Realize that your property will continue to appreciate (the whole value of the estate) and you pay interest only on the outstanding principal, interest and charges acured through the payoff date. Consult your loan amortization tables for additional details.

Fact #2: The reverse mortgage does not require me to make monthly payments.

Truth -Reverse mortgage borrowers may occupy the property as their primary residence for as long as they wish. Should they decide to sell the home, or all borrowers no longer occupy the property as their primary residence, the loan would then become due and payable.

Reverse Mortgage Loans allow senior homeowners to convert part of the equity in their homes into cash, without having to sell their homes or take on additional monthly loan debt payments while still owning your home.

Fact #1: The lender or government will not own your home.

Fact #7: If I take out a reverse mortgage, I'll still have something for my children.

The Malone Group, Inc. Main office located at 10235 Fair Oaks Blvd #200, Fair Oaks, CA 95628. Telephone number 888.818.5634. CA BRE #01866795. NMLS #343561. Copyright 2009-2020 The Malone Group Inc. All rights reserved. This material is not from HUD or FHA and has not been approved by HUD or a government agency.



Living independently and financial certainty are two important considerations for most seniors.

Fact #3: My children will not be held responsible for the repayment.

Christopher R. Malone
Main # (916) 749-5505
Phone (916) 534-7306
Fax (888) 818-3125
Chris@TheMaloneGroupInc.com

CA DRE Lic# 01815275
NMLS Lic# 294027

Truth - A reverse mortgage is secured by two Mortgages or Deeds of Trust depending on the appropriate security instrument filing in your state. One set is for the Lender, and one set is retained by the Secretary of HUD. Once executed, the terms are defined and cannot be changed by law as long as the mortgages or deeds remain in force.

Fact #9: If my lender changes, my loan terms cannot change.

The Malone Group, Inc. | 10235 Fair Oaks Blvd. Ste. 100 Fair Oaks, CA 95628 | +1 916 425 3421

Truth - While a reverse mortgage currently has no income/debt ratios, credit score, or health rules, you will be asked income information for government monitoring and reporting purposes. Also, the Lender will run a credit report prior to loan approval to determine the presence of any past due federal debt, which must be brought current at the time of loan closing.